Carries the Past in Jagged Lines Across His Body
► Basics;
Full Name: Kuris Keel (Kerr-iss Key-ell)
FH Username: wolfspark102
Age: 4 yrs
Gender: Male
Sexual Orientation: Unspecified
Relationship Status: In a Relationship
Current Pack: Kai Pack
Rank: Beta
Species: Alexander Archipelago Wolf
► Background;
Place of Birth: Unknown
Kuris grew up in his father's pack, the Keels, as the Alpha's son. Because of this, he was often targeted by the rivaling pack, the Malins, for bribery for hunting and land.
Kuris was best friends with Kain, who was the successor of the Malin pack, and they aspired to end the war between their ancestors. One day, on a long-planned hunt, Kain betrays him. The Keels are hit with a surprise attack, which led  to their elimination.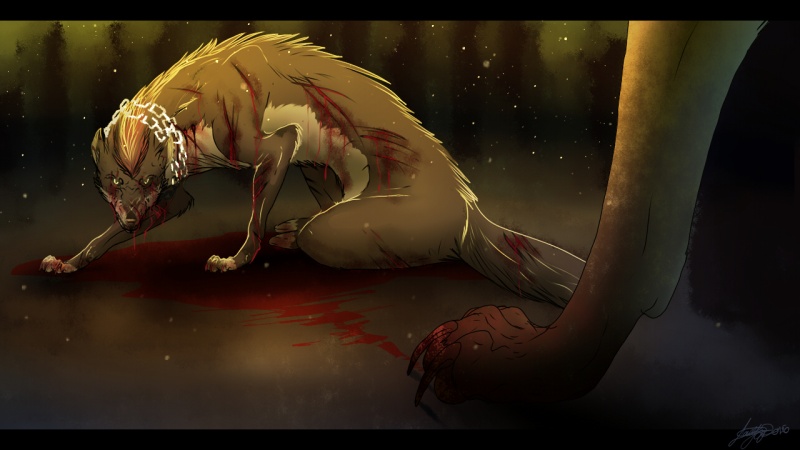 "Why have you done this?"
Upon receiving fatal wounds by Kain that now hold as permanent scars, Kuris managed to paralyze him in a fight which ultimately lead to Kain's death.
Kuris, being the only survivor of the Keels, was brainwashed to do the same acts to other surrounding packs under the command of Kain's brother. He exterminated many families while under the control of the Malin leader. But he wasn't the first. All the soldiers that worked under the Malins were just like him, families murdered, left alone and fighting to survive.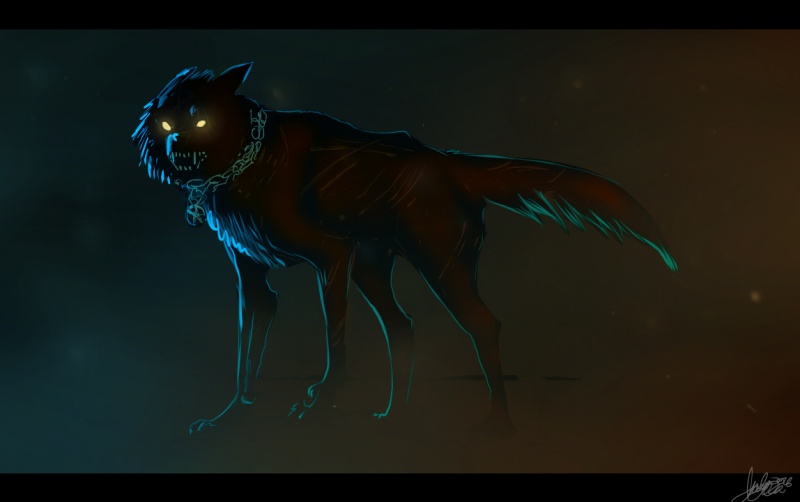 "Kill them all."
The Malins had a particular way of doing things. First, murder those who refused to leave the land and migrate. Then, set the land on fire, burning everything there is alive.
"The outlands. Another target of the Malins."
The mark of Malin
This mark is often used to express Malin take-over. When they know they killed everything, they make the symbol out of their victims blood. It is the only rememberance that is left of the pack, the only thing they leave behind.
When Kuris turned three, he escaped from the grips of the Malin pack's rule and survived as a lone scavenger to atone for his sins.
Upon his arrival in the Tyjok Forest, he was picked up by Hekat and offered the opportunity to start his life over. Four years old  and promoted to cover the position of Beta, he finds himself a true member of the family.
But, starting their journey in search of a new home, he comes across a familiar land... and something starts to change inside him.
► Physical;  
Eye Color: Flaxen
Fur Colour: Dark Wood / Rich Soil
Height: 3 ½ ft  
Length: 4 ½ ft
Weight: 40 lb
Birthmarks, Scars, etc: Scars cover sides, tail, eyes, and face.  
Scents: Northern White Sage, Sweetgrass
► Relatives;
Father's Full Name: Alholm Keel
Father's Status: Deceased (Murdered)
Mother's Full Name: Sanseri Keel
Mother's Status: Deceased (Murdered)
Siblings: Unknown
► Relationships;  
Mate: Crow
► Personality;
Positive Traits: Calm and Collective, Level-headed, Intelligent, Honest, Loyal, Persistent, Independent, Peacekeeper
Negative Traits: Can Be Distant, Over-Cautious, Indecisive, Fast to Trust Others, PTSD due to past torture.  
Likes: Lavender, The Moon, Northern Elk, Listening, Observing
Dislikes: Unnecessary Conflict, Smell of Herbs, Tight Spaces
Often is the neutralizer when it comes to conflict in the pack.
► Misc;
Strength: 9/10
Speed:5/10
Stamina: 10/10
Intelligence: 8/10
Obedience: 9/10
Dominance: 4/10
Fights: 1 – 0 wins, 0 losses, 1 draw
Spars: 1 – 1 win, 0 losses, 0 draws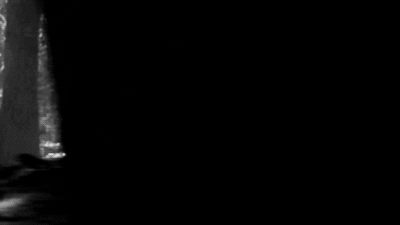 Thought Notes:
Hekat
"You are a good leader, and there are many who look up to you. Don't worry about my shoulder, you didn't understand what was happening. Speak the word and I will follow."
Crow
"I will do anything for you... my heart is forever yours. You can speak your mind and I will listen. Everything that belongs to me also belongs to you."
Eyota
"I do not blame you for what happened; You were injured and your mind was loose. Whatever you saw in that Ledge Pack medic, be assured to treat your thoughts as valid. If your instincts are telling you something, see it as such."
Kanji
"You are a young wolf with a strong spirit. You remind me of Kain when we were growing up, and I see a lot of potential in you. Remember to focus, and learn some patience, young one."
Last edited by Kuris on Tue Jun 07, 2016 12:52 am; edited 6 times in total (Reason for editing : Added art & thought notes.)



Posts

: 29


Join date

: 2016-06-03


Location

: Iqaluit, Canada



---
Permissions in this forum:
You
cannot
reply to topics in this forum